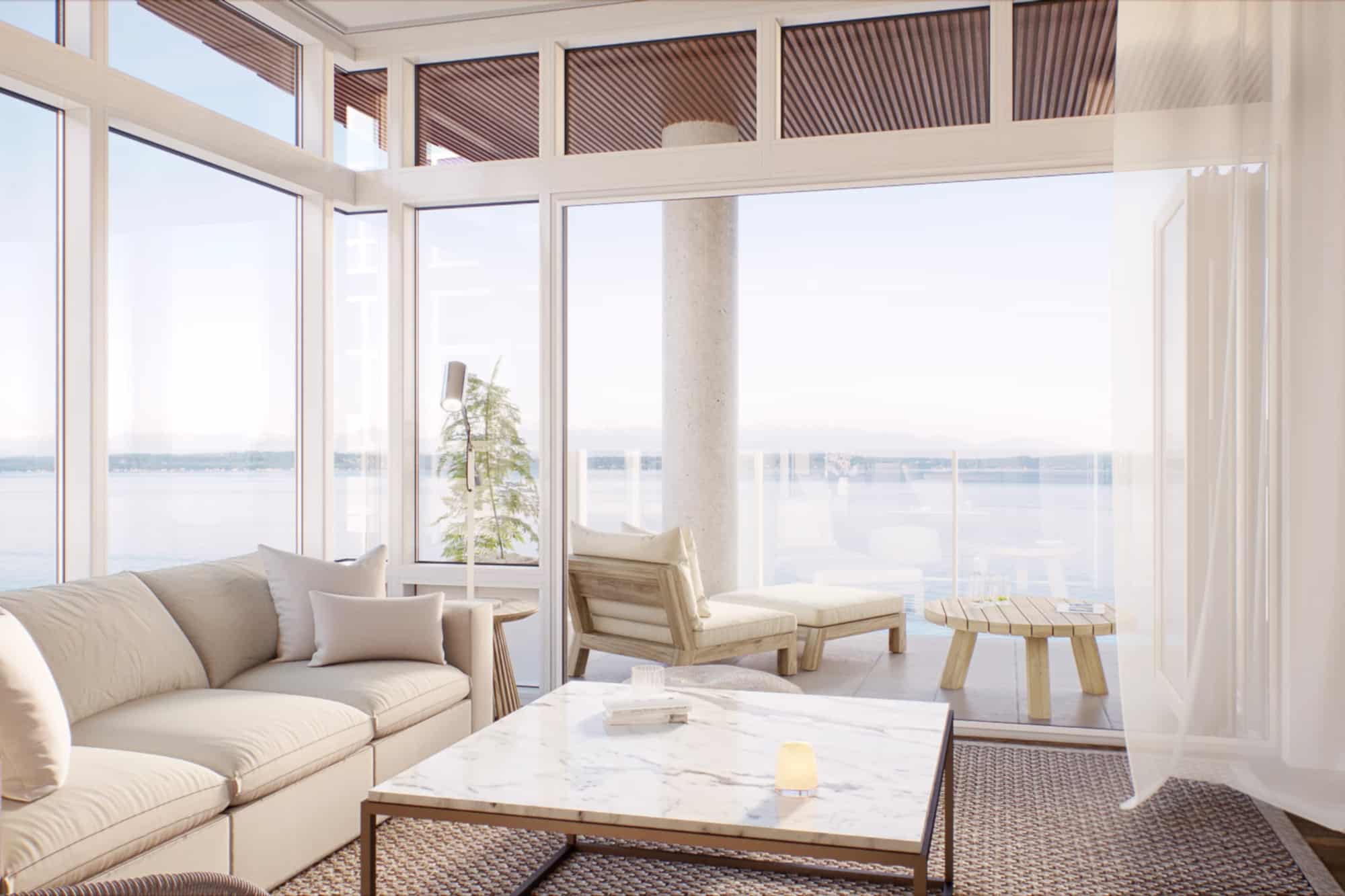 Infinity's Custom Zoom Background Will Transport You to the Beach in Seconds
Because we all need a virtual getaway right now!
It's been a tough year for all of us. As we continue to come together to get through the COVID-19 pandemic, its economic impact, and the political and social upheaval that 2020 has brought, it's no wonder that many of us are reflecting as much as possible on the things, people, and places that bring us joy—some of which, unfortunately, are still off-limits to us right now. And one thing we've all missed in 2020 is the opportunity to travel and explore new destinations.
If you've been missing travel—or if you're already longing for summer's warm, sunny days again—then we have just the thing for you! Infinity is bringing a little bit of Alki Beach right into your home office with our custom Zoom background! We'll be honest—we initially created this beautiful background just for our own team's use. We weren't planning on sharing it any more widely than that—but after using it in our team meetings and virtual happy hours for weeks, we loved it so much, we decided we couldn't keep it to ourselves!
The background shows a corner of one of our stunning residences, with walls of glass that frame spectacular views of the Puget Sound and the Olympic Mountains to the west. Looking right out over the water—one entire wall wide open to the fresh air with a light breeze blowing in—this calming and relaxing vista instantly whisks you away to the shores of our beloved Alki Beach and (we hope) sets your mind at ease. These unique views—and the sense of peace only the rolling waves and distant mountain peaks can provide—is one of the things that makes the homes at Infinity Shore Club so unique and special, and we just had to share it with you.
Download it for free here and enjoy it all winter long!