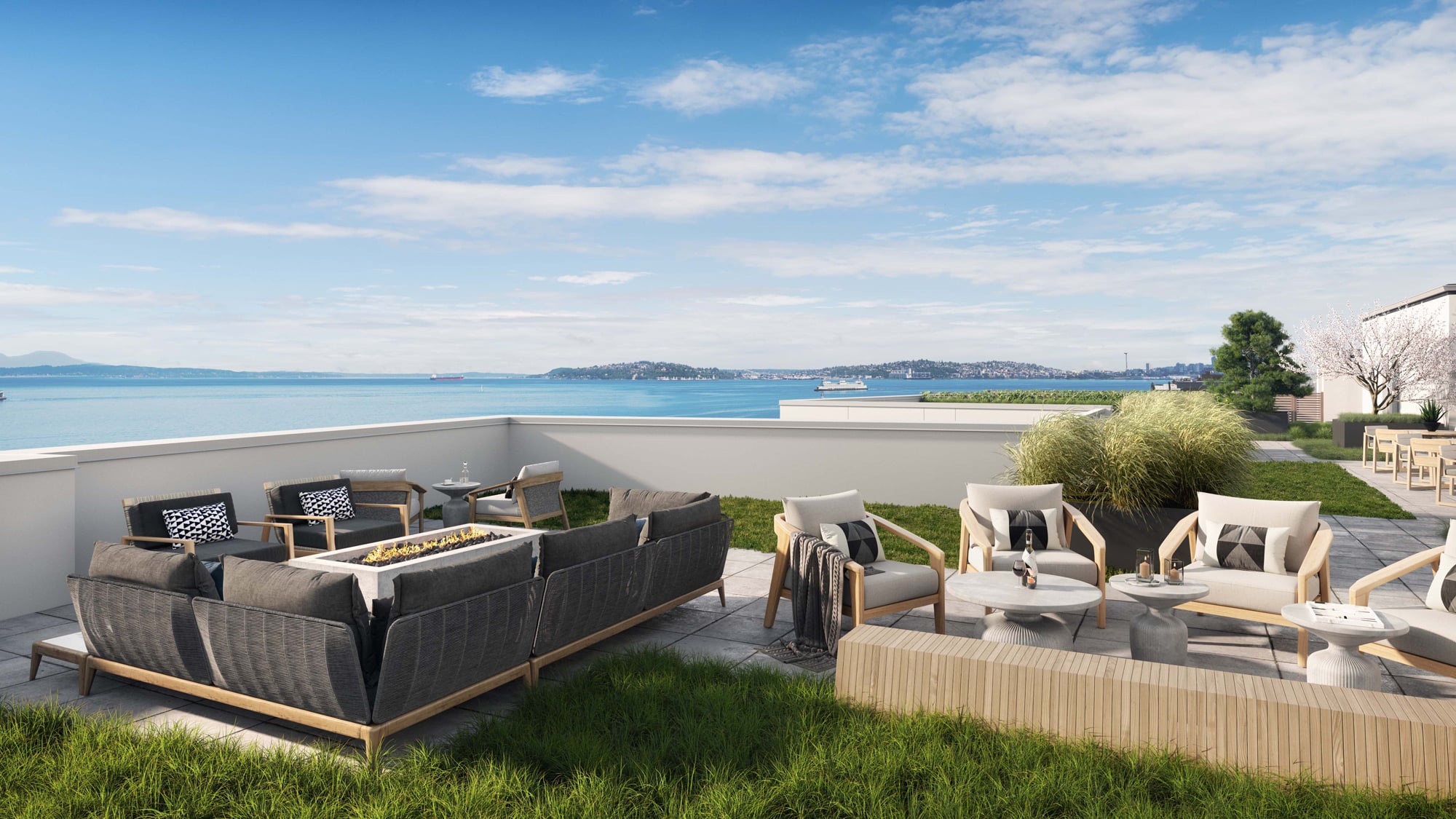 INFINITY SHORE CLUB PREPARING TO GO VERTICAL!
We are excited to share the latest updates from Infinity Shore Club! We are making progress every single day, meaning we are getting closer to completing your new resort-style residence at Alki Point.
The devil is in the details when crafting a once-in-a-generation property that is setting a new standard.
• We poured 1,621 cubic yards of concrete for the mat slab foundation. That is the equivalent of about 327,000 gallons of water—or just a little less than the amount found in the underwater dome (home to the sharks!) at the Seattle Aquarium.
• As you can see from the aerial image, we're at street level and just about to go vertical! The foundation is critically important work as Infinity Shore Club is a completely concrete structure, adding to the residents' privacy and construction quality throughout the condominium estates.
It should come as no surprise that the developers and designers of Infinity Shore Club are collaborating with the world's best suppliers, artisans and craftspeople to bring their luxurious vision to life. Each detail is given very careful thought. Jonathan Zanger of Walker Zanger is one such design partner.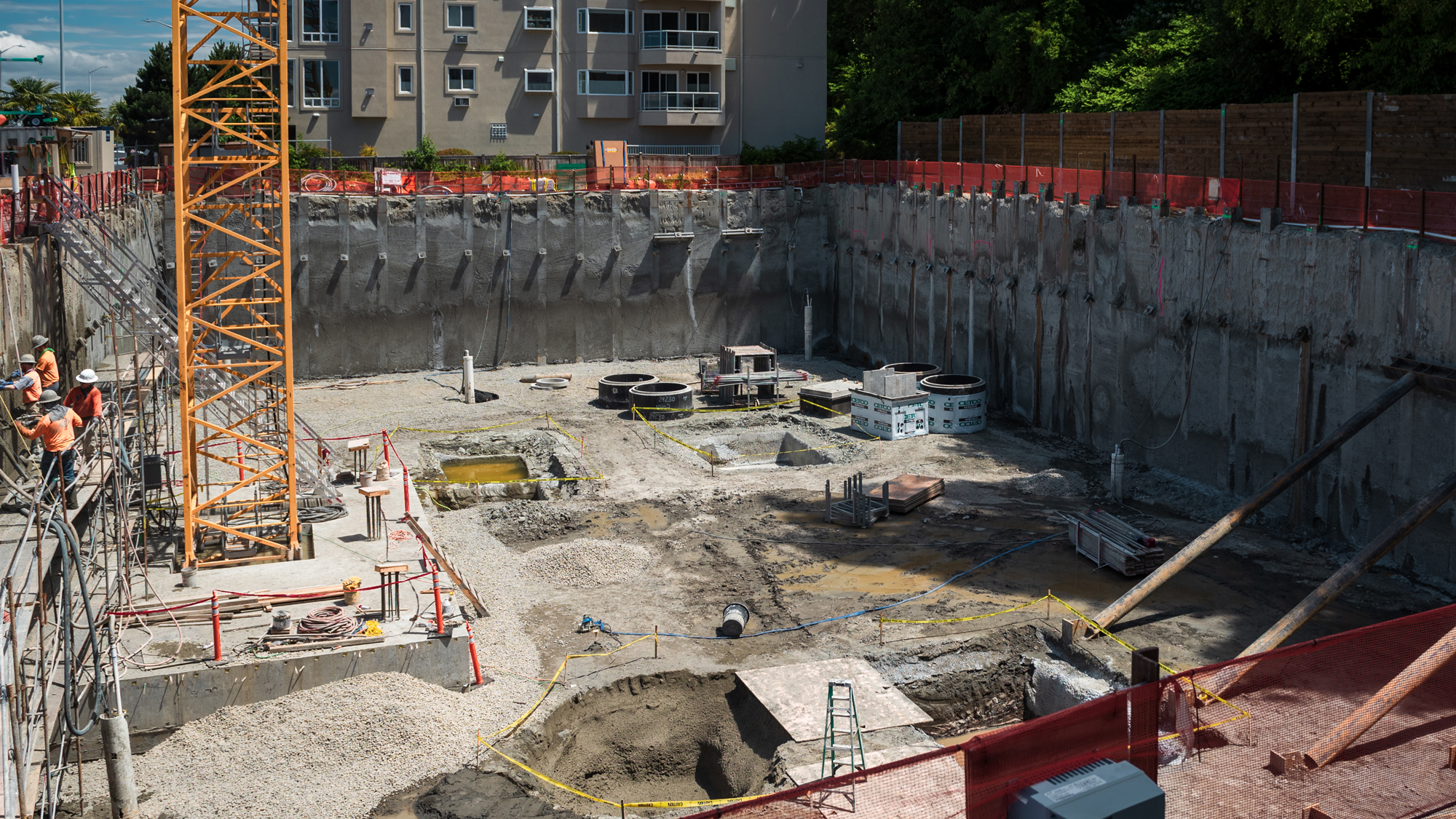 What have you been asked to create for Infinity Shore Club?
Jonathan Zanger: We are providing the stone for each of the residences at Infinity Shore Club that feature a contemporary floor-to-ceiling fireplace. Not just any stone would do so we are working to procure just the right materials. We have supplied the custom stonework for condominium projects along Billionaire's Row in New York City, the 7-Star Park Hyatt Hotel, Bellagio Hotel and now Infinity Shore Club in West Seattle.
Tell us more about your work on Infinity Shore Club:
Jonathan Zanger: We are supplying natural stone for the fireplace walls. It is a silver travertine, sourced from Italy. Noted interior designer Susan Marinello had a very specific color in mind as she is creating a luxurious yet not ornate feel in each residence. The stone is being used in a very contemporary way as we are creating a focal point in the open space that can be seen from the kitchen and living areas. And the natural material really lends itself to the amazing waterfront views.
Can you describe the process to source the stone?
Jonathan Zanger: It is a very pretty material and one that changes from slab to slab so every fireplace will be unique. They'll all speak the same language but from a different page. We start with photos to identify the selections that most resemble the designer's renderings. We have an office in Italy so our colleagues then work to cut the slabs and inspect the slabs before going into production. We carefully select the proper block as no two are the same. I can't wait to see it all come together when we do the installation.