BROUGHT TO FRUITION ON THE EDGE OF THE HORIZON.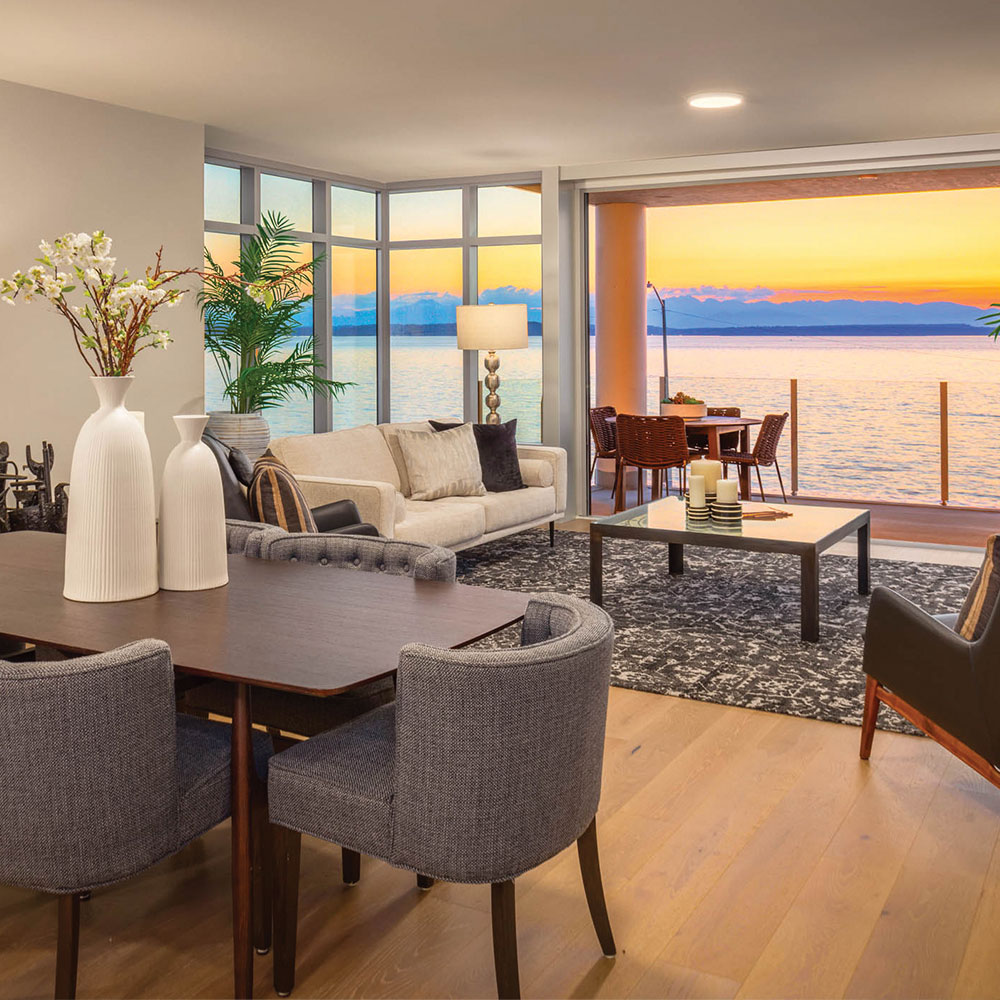 PERFECT POSITION.
SERENE SURROUND.
You won't be able to differentiate where your home ends and the beach begins within these open, resort-inspired homes of glass and steel that rest in the front row seat to the most breathtaking panoramic available in all of Seattle.
"OUR INTERIOR DESIGN APPROACH WAS AT ALL TIMES INFORMED AND GUIDED BY WHAT WE SEE WHEN WE LOOK OUTSIDE. FROM INTERIOR TO EXTERIOR, IT'S SEPARATED BY JUST A VEIL OF GLASS."
– SUSAN MARINELLO, Susan Marinello Interiors –
THE DESIGNER AND
THE INSPIRATION.
Susan Marinello is the President and Principal Design Director of Susan Marinello Interiors, Inc., an award-winning Seattle-based interior design firm that specializes in creating distinctive, luxury concepts for both upscale commercial and residential real estate projects.
Her portfolio includes work on such distinctive properties as Premiere on Pine, Fifteen Twenty-One Second Avenue, and The Private Residences at the Four Seasons in Seattle; The Woodmark Hotel in Kirkland, WA; Alchemy in San Francisco, Teton Mountain Lodge in Jackson Hole, and The Westin hotels in Maui and Bellevue, WA.
Born here in Seattle, Susan started her career in New York City after receiving her education from the renowned New York School of Interior Design. Now back in her hometown and the founder and head of her own design firm, Susan is widely acknowledged as a talent at the top of her field, able to translate her rare and recognizable blend of classic and modern style into chic and sophisticated spaces.
As a native of the Pacific Northwest, Susan has a personal connection with our region's natural beauty and a deep understanding of what makes Alki Beach such a unique place. She conveys that sense of place beautifully and effortlessly here at Infinity Shore Club, creating designs inspired by Alki's abundant natural materials and stunning vistas to create subtle yet striking living spaces that make residents feel instantly at peace and at home on this spectacular stretch of PNW beach.
Read more about Susan and view her firm's work here.
"SEATTLE'S QUINTESSENTIAL WATERFRONT BUILDING THAT WILL STAND THE TEST OF TIME."
– BOB TISCARENO, TISCARENO ASSOCIATES –
CONSTRUCTION + DESIGN COMPOSED BY THE ELEMENTS THAT INSPIRED THEM.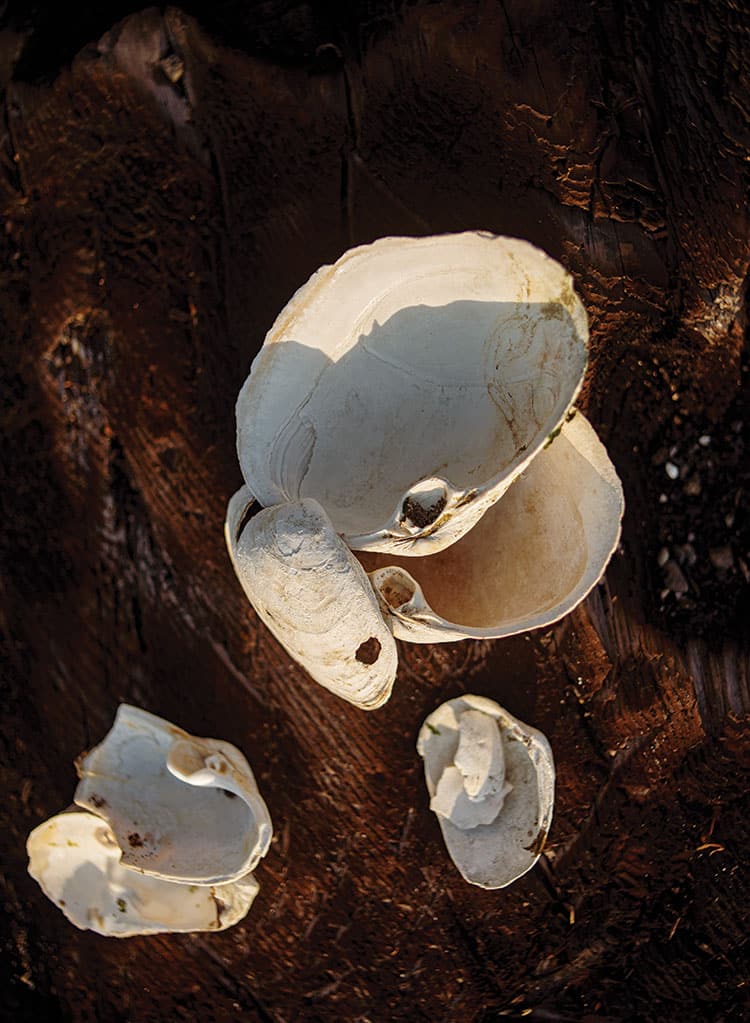 EXPERIENCE THE FORM OF INFINITY.