Infinity truly is one of a kind as the only condominium building on Alki Beach with full concierge service.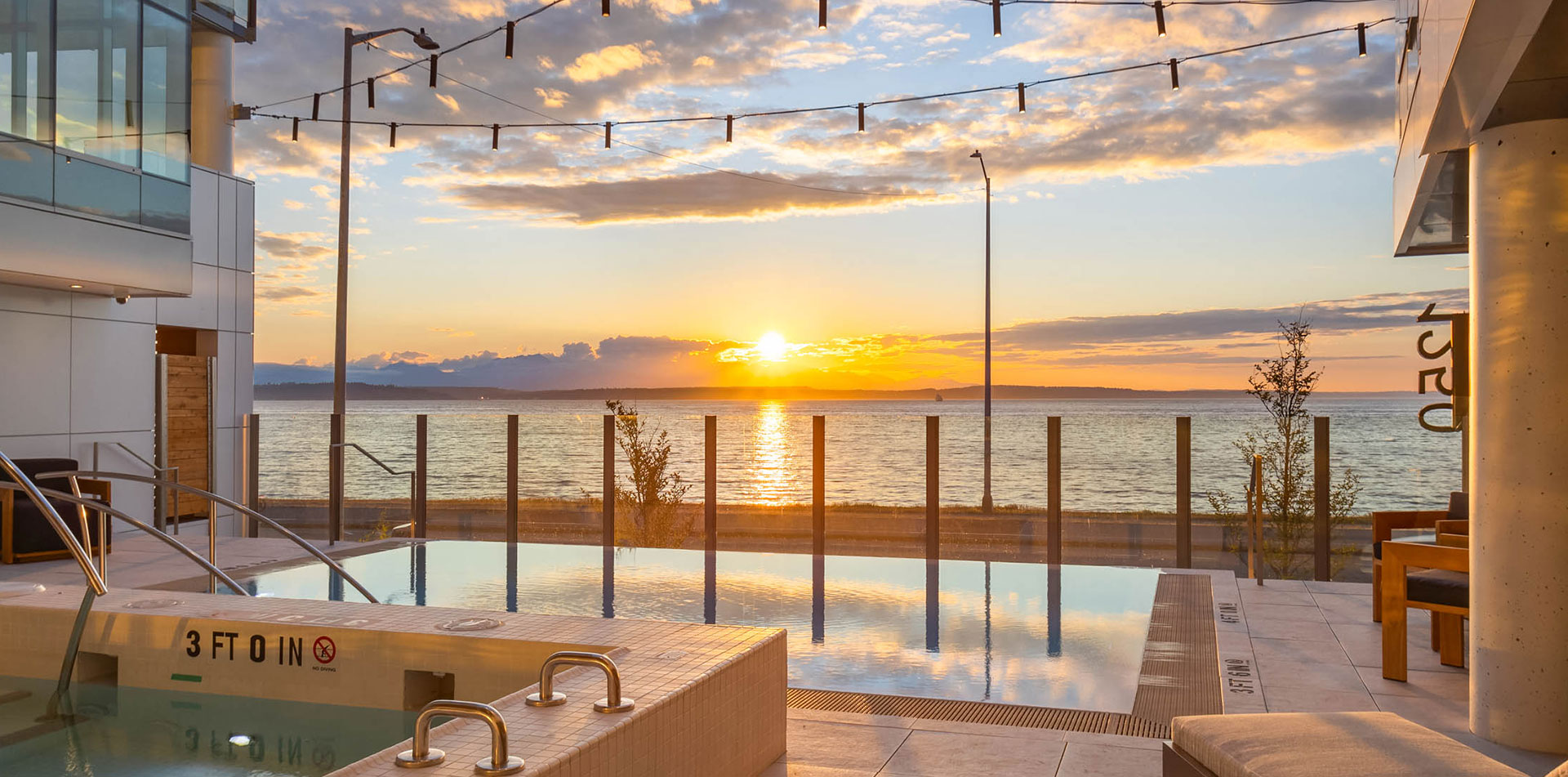 Your home is
the perfect escape.
The water, beach, and your home are seamlessly connected by the thoughtful design of Infinity. With the beach at your doorstep and superior serviced amenities at your disposal, you will live your best life in luxury—all within a stunning location like no other residence offers.
"THE INFINITY POOL ALLOWS FOR UNOBSTRUCTED ONE-OF-A-KIND VIEWS."
– MIKE GARTLAND, Counsilman Hunsaker –
AN ESCAPE WITHIN THE OPEN SPACES OF INFINITY'S ALL-INCLUSIVE LUXURY SHORE CLUB RESIDENCES.
"THE BACKYARD OASIS OFFERS A GARDEN ENVIRONMENT THAT IS 100% SPECIAL FOR THE RESIDENTS. IT'S TUCKED AWAY WITH A LUSH SETTING THAT CAN BE USED FOR MEDITATION OR GET TOGETHERS."
– SUSAN MARINELLO, Susan Marinello Interiors –
When you live out your daily routines within a beautiful, beachside resort atmosphere, there's no getaway greater than home.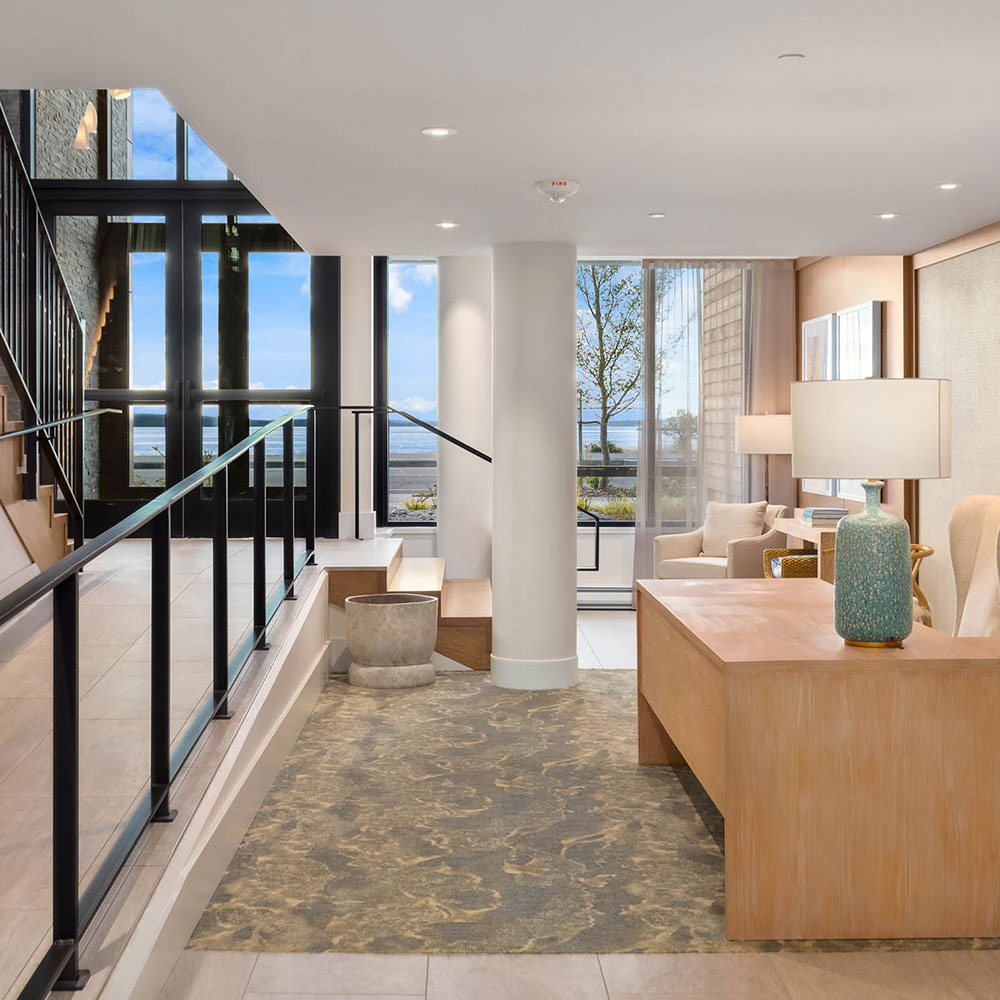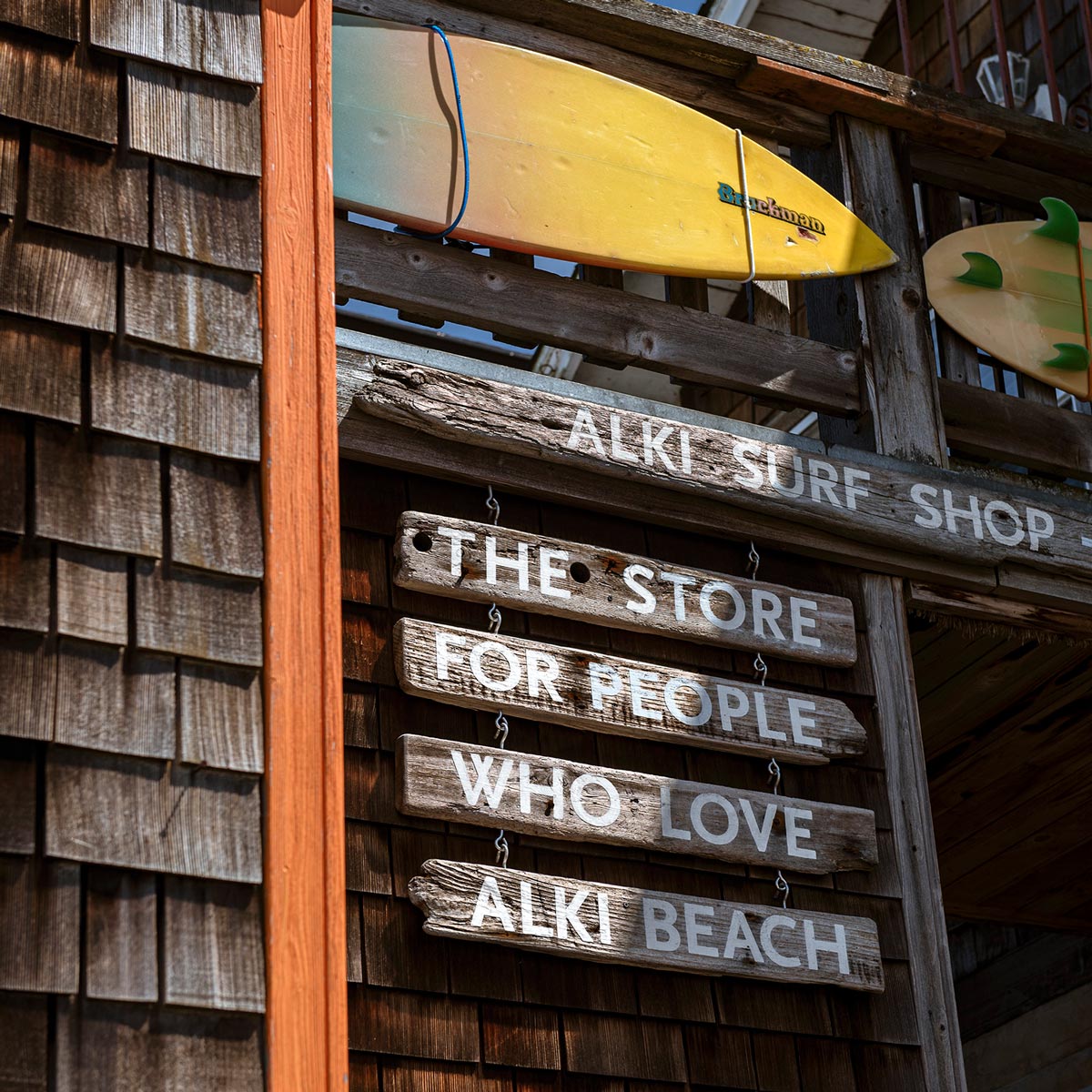 Open-air Lounge
Full Concierge Service
Ground-level Sun Deck
Infinity Pool
Heated Spa
Garden Rooftop Deck
Expansive Back Deck Oasis
Fire-pits & BBQ Stations
Gym & Fitness Center
Indoor Secure Parking
Water Sport wash Station
Outdoor Equipment Storage
Secure Mail Room
Pet Spa
Your home is
the perfect escape.
The rooftop terrace is comprised of several areas for relaxing in the sun or cozying up by one of our firepits on chilly evenings. It showcases incomparable views of the Puget Sound and Alki Beach, the Olympic mountains beyond, and a glimpse of the Seattle city skyline.
The ultramodern fitness center provides residents with the highest quality gym equipment in a contemporary and inviting space.
CREATE YOUR OWN
INFINITE EXPERIENCE
.
Infinity Shore Club residents won't just have a luxurious, modern estate in a high-rise-quality building of steel and concrete construction, they will also have endless opportunities with more exclusive amenity space than any other boutique building of its size. Unique in every way, Infinity is the only condominium on Alki with full concierge service. Each thoughtfully curated perk is offered to enhance the full potential of true beach resort living.
Infinity stands shoreside, surrounded by an inspirational environment befitting a venturesome spirit. Just outside awaits an invigorating visit to the beach, a kayaking expedition, or the sights, sounds, and flavors of Alki Beach that excite locals and visitors alike.
TAKE A PERMANENT VACATION.