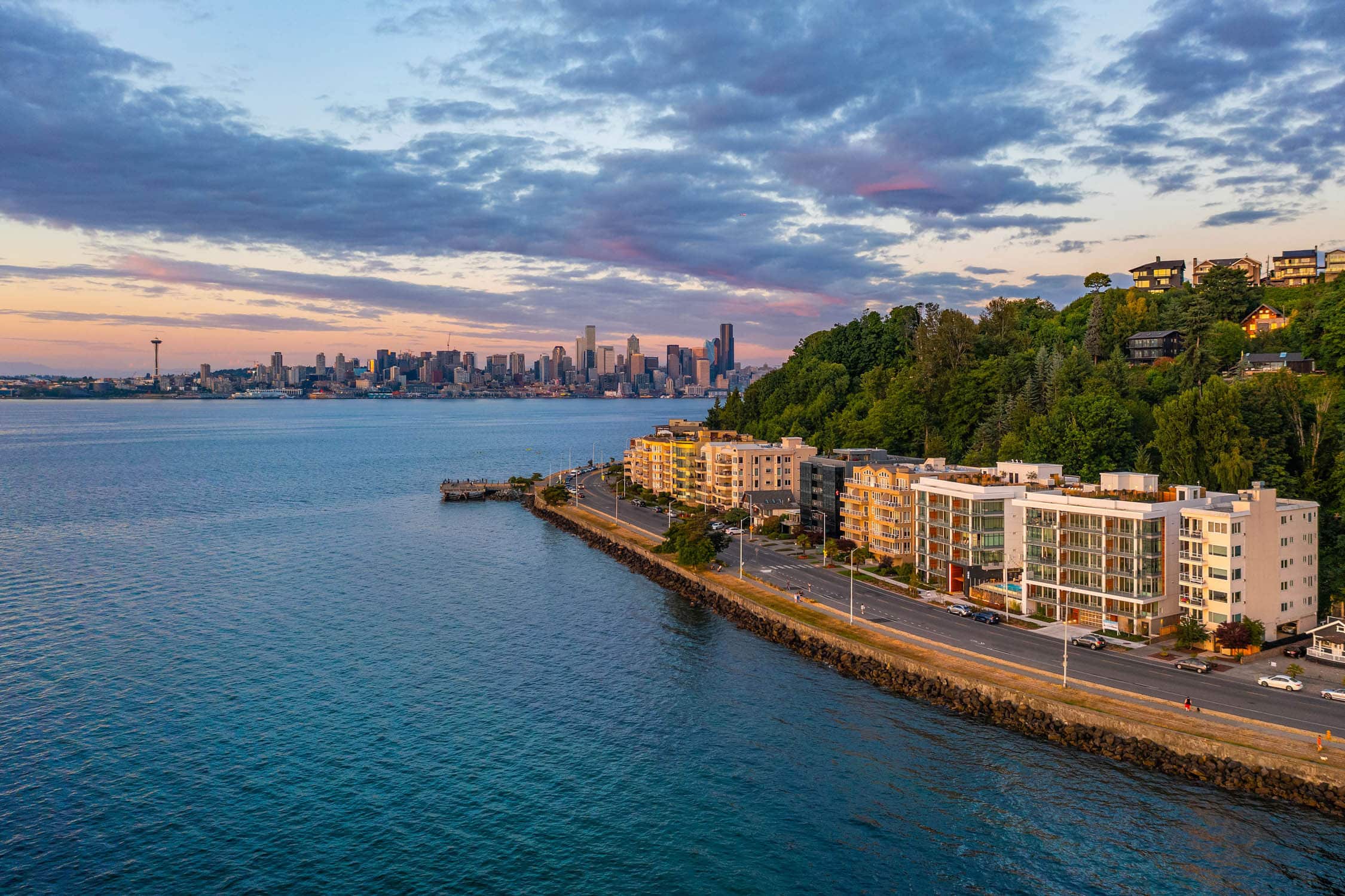 Infinity Featured as Daily Journal of Commerce's "Project of the Week"
In exciting news, Infinity Shore Club Residences was recently chosen as Daily Journal of Commerce's "Project of the Week," leading to an article highlighting the project's remarkable construction, design, and features. Infinity sits on 200 feet of waterfront on Seattle's Alki Beach. Known for its beach-town vibe with ample recreation options, restaurants, and views, Alki Beach is one of Seattle's most sought-after neighborhoods.
With Elliott Bay on one side and a lush hillside on the other, Infinity Shore Club is enveloped by beautiful natural landscapes. Infinity was developed by Vibrant Cities with architecture by Tiscareno Associates, and the thoughtful design, with floor-to-ceiling windows and spacious balconies, allows for seamless indoor/outdoor living and appreciation of the infinite views. Incredible amenity spaces include the building's namesake infinity pool overlooking the waterfront and the rooftop deck with firepits and an outdoor kitchen, ideal for hosting a sunset soiree.
Register here for more information on Infinity's one-bedroom, two-bedroom, and three-bedroom luxury residences.